Over the years, livestock farming has received much attention, and it is now considered important since it is the only aspect of agriculture that guarantees provision of meat (animal protein). There are great benefits for you and me if we invest our financial resources into this particular aspect of agriculture.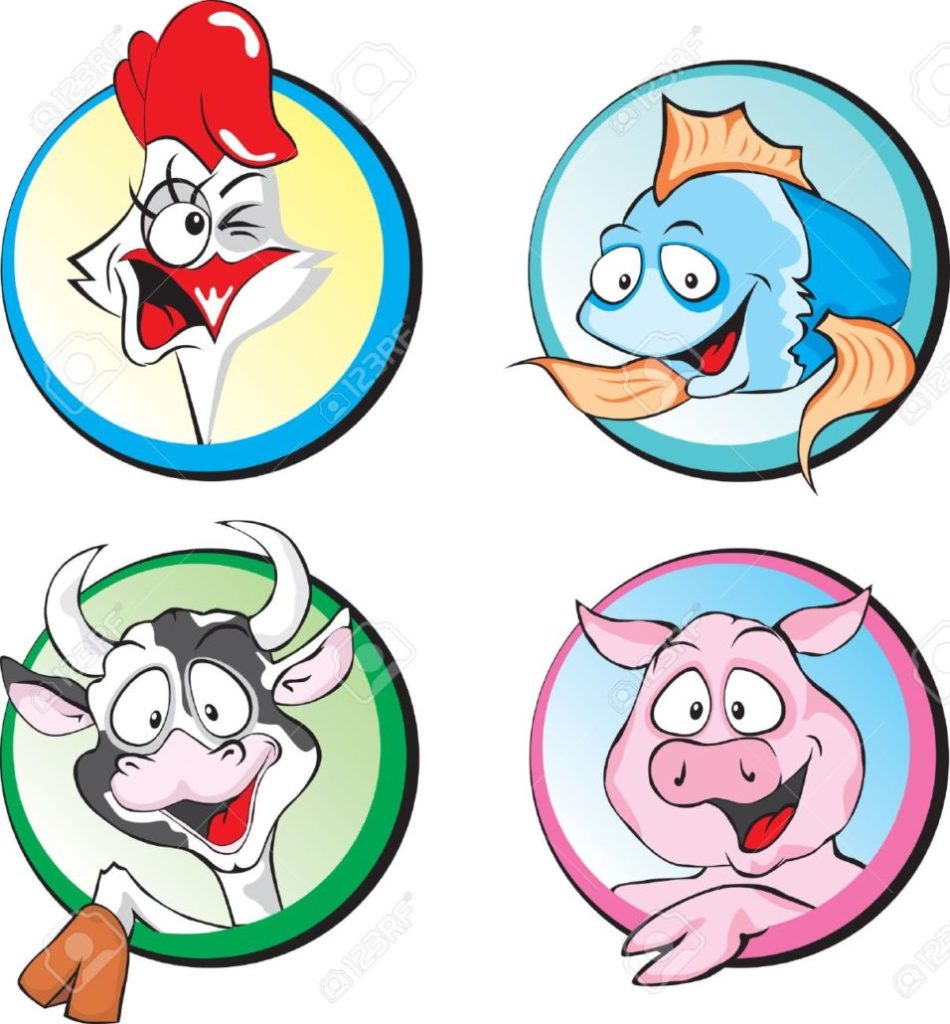 Commercial livestock farming is lucrative and we cannot overlook the potential of earning huge profits from any aspect of livestock production. For instance, layers and egg production. Researchers have discovered that the quantity of poultry egg produced globally is yet to meet the demand of consumers, hence the need for more eggs (which you can take advantage of).
Another example is animal milk production. People drink milk to nourish their body for improved body function. However, the global demand for milk is higher than the current supply. So there is a need for additional production of animal milk to meet the demands of consumers.
In this post, I will be listing four important animals you should consider for your livestock farm project to earn huge profits and also add value to the global food industry.
4 Animals to For A Lucrative Livestock Farming Business

Chicken
This is my favorite poultry specie when it comes to going into poultry farming. The positive and economic impact of chicken and other poultry birds cannot be underestimated. Almost every member of a household eats egg. The meat of chickens also happens to be fairly cheaper than other animals' meat. The demand for meat and eggs from chickens is high, and the quantity produced is far lesser than demand. So there is a ready market for chicken products. If you're thinking of what animal to consider for your intending livestock farming business I believe chickens are a good option. Read more on poultry production
Cattle
I know many people do run away from cattle farming, but the truth is that milk is very important part of human diet. The major producer of milk is cow. I understand the fact that other animals such as sheep and goat are also milk producer, but because of the body mass of cattle, it tends to produce a greater volume of milk. In addition, beef, which happens to be the highest consumed meat across the globe, is from cattle. Commercial cattle farming is profitable, easy and cheap to manage. Although it might take a lot of time to start earning profits from the enterprise. Read more on commercial cattle farming
Fish
Fishes are valuable animals and they are the best alternative to beef and chicken meat. In terms of human health, fish contains very low fat and cholesterol, while it maintains its high nutritive value. Because of this, people have started drawing attention to fish meat and the demand for it has intensely increased. There is no way you can invest in fish production with proper production management and will not make a better profit. So if you want to start a business that will bring in good profit in at least four (4) months, then fish farming is a good option. Read more on fish farming
Pig
Do you like pork? Pork is a delicious meat and it is the name of meat gotten from pigs. Pigs are omnivores and they produce, grow and breed faster than other animals. They are also prolific producers as they could give birth to as high as 15 piglets in just one farrow. Pigs are very cheap to produce and very simple to manage. Many farmers have discovered these and are now involved in the business. Once again, pig farming does not require high capital to start and you can make a huge profit from it if you get it right. Read more on pig farming
A proverb says, "Make hay while the sun shines." This post must have exposed you to some money making potentials of some farm animals. This is the time for you to take action, so as to free yourself from economic hardship.