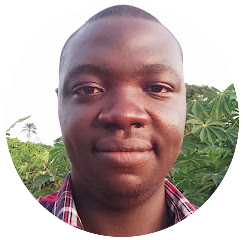 My name is Akinbobola Akinwemoye, and I am a young livestock farmer, certified animal scientist, consultant and husband, who hails from Ondo State, Nigeria. I spent most of my early life in Akure, the capital city of Ondo State in Nigeria. I had my primary, secondary, and tertiary education in Akure. I obtained my SSCE from Oyemekun Grammer School, Akure. I went to the Federal College of Agriculture, Akure (FECAA), where I obtained an Ordinary National Diploma (OND) Certificate in General Agricultural Technology before proceeding to The Federal University of Technology, Akure (FUTA) where I obtained a B. Agric. Tech certificate in Animal Production and Health.
So far so good, I have achieved a lot as a consultant and as a farmer. I have been able to consult for many Nigerians in Diaspora who planned to establish livestock farms in Nigeria. Likewise, I have clients in different parts of the word that have benefited from my consultancy service and most of them recommend me to their friends and associates.
I have gained more practical experiences on my farm in addition to my academic experience in the field of agriculture.
Connect with me on:
Facebook: http://www.facebook.com/ayodejy04
Twitter: http://www.twitter.com/bobbydoo2003
Mobile & Whatsapp: +234-905-041-5274
Any other thing you want to know? If yes, please send your message through the form below and I will reply your message as soon as I can.