What is Cattle Farming?
Cattle farming involves keeping bulls and cows for meat (beef) or milk (dairy) purpose. Cattle feed on grasses, legumes, roughage etc. That is why they are called herbivores and they are also known as ruminants (because they have one stomach with four compartments). In Nigeria (West Africa), commercial beef cattle farming is very common especially in the Northern part of the country.
Many people often ask me this question: Is commercial cattle farming profitable? Yes, cattle farming is profitable. However, the profitability depends on the knowledge and proper management. This enterprise can be lucrative based on the fact that management principles and the fundamental knowledge have been known.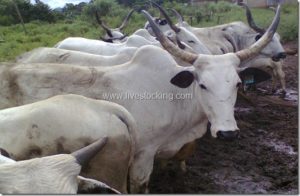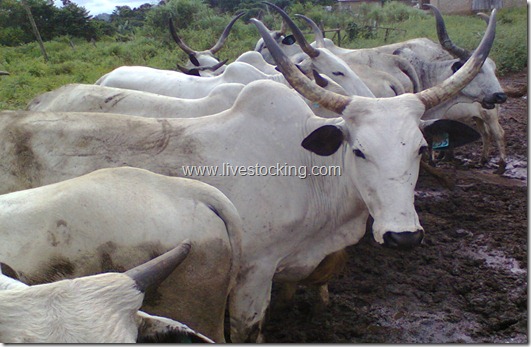 Cattle farming is the management of bulls and cows for beef and/or milk production purpose. In commercial cattle farming, the goal of production is to make money through selling of live cattle or animal products (meat, milk, etc.). This enterprise is divided into three sub-production types, based on the purpose of production.
Beef cattle farming – for meat (beef) production only.
Dairy cattle farming – for milk production only
Dual-purpose farming – for both milk and meat production.
Just like any other farming business enterprise, you need to carry out feasibility study before going to cattle farming business. Before anyone can start cattle business, he or she must be sure that feeds and herbage are sufficiently available for the cattle. Cattle are herbivores, i.e., they eat vegetables. Another thing about this business is that location and climate have great influence on the performance of both bull (male cattle) and cow (female cattle). For example, cattle that have their native home in a temperate region may not survive or perform well in a tropical region. Therefore, before starting cattle farming business, the following points must be noted.
Facts About Cattle Farming
Cattle farming is highly profitable
It requires patience and could be a long term business if well-managed
It is a capital intensive farming business
It is a labor intensive business
Cattle farming can be done under difference systems which include feedlot system, cow-calf system, grassfed system, grassfed and grain-finished system
It requires a vast land size, property and adequate, clean water and water resources. This is because cattle drink a lot of water every day
A well-established and rich pasture is required
The farmer needs to have a good knowledge of genetics and breeding
Proper management is required in order to get the best out of the animals
Sheds and barns are very important. Trees should be on the farm as they will serve as shade when the ambient temperature is high
Fencing of the farm is very necessary
Services of experts such as veterinarians, nutritionists and breeders are vital
Beef cattle production is worth investing on and with time the profit will start coming in.