Have you recently seen the Point of Lay Chicken For Sale adverts? Do you want to replace your stock with point of lay chickens? Are you new to this whole thing about point of lay chickens? If your answer is yes to any of those questions, then you are lucky for opening this page. I wrote this guide to teach you how to know and buy the right point of lay chicken or pullets to save you from dubious or fraudulent breeders or sellers. For those that are new to point-of-lay (POL) chickens, I would like to answer some frequently asked questions about them.
What does Point of Lay Chickens mean?
Point of lay chickens is a general term used to describe young pullets that are about and ready to start laying eggs. From the words, they are chickens (hens) that are at the point of producing and laying eggs. Sometimes, the abbreviation POL is used to describe them.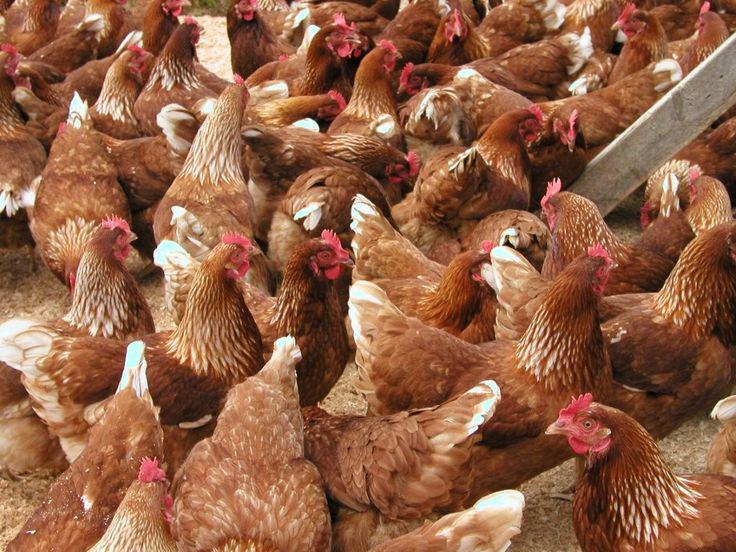 How old are point of lay chickens?
Generally, a point of lay chicken should be around 16 weeks. Yes, it is the standard age for point of lay pullets. However, pullets in their 14th or 15th week would still be considered to be POL. If you go on the Internet, you would see different ages.
How much is a point of lay chicken?
Different people set different selling prices for their own stock based on factors such as breed, rate of demand, buying quantity, market inflation, cost of production, location, and logistics, among other things. For a price specific to your country, you will have to contact local sellers or breeders in your locality. Here in Nigeria, the average price of a point of lay chicken is 1500NGN (about 3.85USD).
Advantages of Buying Point of Lay Chickens
The challenges associated with brooding and raising baby chicks will be eliminated.
Quick turnover, especially when the chickens are of high quality.
It is cost-effective provided the birds are okay
It saves time and energy  
Risks Associated With Point of Lay
There are chances of buying low-quality chickens
You can be defrauded
If you end up buying poor POL chickens, you will spend more money than expected in the end.
Now, I would like to discuss identifying and buying the best point of lay chickens.
How to Know Good Point of Lay Chickens
Buying POL is a risky thing to do. This is because there are some untruthful breeders or sellers who are only after making money and are uninterested with their buyers' satisfaction. Some fraudulent breeders will intentionally want to cut costs at the detriment of the future laying performance of the chickens. These are why it is crucial for someone who is buying point of lay chickens to learn how to identify or know good point of lay hens. The focus should be on the state of health and sexual maturity of the chickens. I have listed some of the things you should see or observe below.
The birds are very active and full of life inside the pen. None is found to be sleeping or isolating herself from the rest of the flock. If such is seen, there is a high possibility that the affected chickens are not feeling well.
There are no forms of injuries, swollen heads, combs or wattles, and no discharges from the nostrils or beaks, no ruffled feathers, curled toes, paralysis and lameness. There are no pasty or dirty vents and vent gleet.
The birds respond to feeding. When they are served feed, they are happy to eat.
They are over 2.1 kg in live body weight
They are heard making some sorts of cackling or crowing noise.
The chickens have red, waxy pronounced combs and wattles.
The chickens' pubic/pelvic bones are already separating from each other. The wider these bones are apart, the readier the chickens are to produce and lay eggs.
Note that number 1-4 are compulsory for birds from 14 weeks and above, while number 5-7 are expected for birds that are 16 weeks old and above.
The Questions That You Must Ask
There are some questions that you must ask the POL seller before you proceed with the transaction. Please endeavor to ask them these questions because it might be too late to be refunded when you noticed irregularities. It is your money and you have the right to ask any questions relating to the chickens. If a seller or breeder is not comfortable with your questions or such has refused to give you satisfactory answers, please back out from the transaction. Some of the vital questions you should ask include:
How old are the birds and do you have any document as proof of age? The receipt of payment for the chicks is the best in this regard.
What hatchery did the birds come from?
What type and brand of feed were they fed with?
What is the mortality rate from one day old until now?
What vaccinations have been done to date?
Use the list of vaccination below to know what vaccines have been administered.
Newcastle Disease vaccine
Infectious Bronchitis vaccine
Infectious Bursal Disease vaccine
Fowl pox vaccine
Avian Encephalomyelitis vaccine
Infectious Coryza vaccine
Laryngotracheitis vaccine
ND + IB + EDS (3 in 1 Vaccine)
The 3-in-1 Vaccination Scam
From experience, some breeders will claim they have administered the 3-in-1 vaccine. However, you will later discover (through the laying performance) that the vaccination was not done right or there was a vaccine failure. For some, it was an outright lie being told—they never administered the 3-in-1 vaccine.
So to avoid falling prey to a lie or vaccine failure, it is better to avoid buying POL chickens that have allegedly been administered the 3-in-1 vaccine. Go for the ones that haven't been given the vaccine. Purchase and administer the vaccine to the vaccine yourself under the supervision of an expert or veterinarian. This will give you the rest of mind in that respect.
The Buying Decision Rule
The chart below will help you with deciding either to buy point of lay chicken or not.
| | | | |
| --- | --- | --- | --- |
| Birds are active | Yes | If this is Yes & others are No | If this is No & others are Yes |
| No physical abnormalities/disabilities | Yes | If this is Yes & others are No | If this is No & others are Yes |
| Active response to feed | Yes | If this is Yes & others are No | If this is No & others are Yes |
| Red, pronounced combs & wattles | Yes | If this is Yes & others are No | If this is No & others are Yes |
| Live weight is over 2 kg | Yes | If this is Yes & others are No | If this is No & others are Yes |
| Pelvic bones are separated | Yes | If this is Yes & others are No | If this is No & others are Yes |
| From a reputable hatchery | Yes | If this is Yes & others are No | If this is No & others are Yes |
| Mortality rate is 2% or less | Yes | If this is Yes & others are No | If this is No & others are Yes |
| All vaccines administered except the 3-in-1 | Yes | If this is Yes & others are No | If this is No & others are Yes |
| DECISION | BUY | DON'T BUY | DON'T BUY |
Other Red Lights or Danger Signs
Be wary of the following red lights or signs:
The seller keeps hurrying you to make payment while telling you other people are also interested in buying the birds.
The seller isn't ready to divulge any useful information about the birds
 The seller wants you to pay first before seeing the birds.
The seller keeps making contradicting statements like saying one thing now and saying another thing later.
The seller sounds like a non-expert or is unable to answer your questions confidently.
Where to Buy Point of Lay Chickens
Finding sellers of good point of lay chickens is not easy. Some would have been out of stock and there some sellers whom their flock has already been booked completely. Nevertheless, you can book and buy point of lay chickens from:
Poultry farms
Individuals
Agents
Online marketplaces such as Afrimash, Poultry Plaza
Should I Engage the Service of a Middleman?
When you have no experience with buying POL, the best option is to use the service of a middleman or a third part—someone who has in-depth knowledge and expertise in this area. Doing this will increase your cost or budget, but it really worth it.
If you're a Nigerian and you need the service of a middleman to assist you in buying good point of lay chickens, this is one of the services we provide. Click here to contact us for business.
Closing
While it is good to buy point of lay chickens, it is always better to buy your own chicks and raise them until they start laying eggs for you. I wrote a post on the chicks versus point of lay. You can read it here. When you raise your own chicks, you will learn and become an expert, and you will be able to save money.