Have you ever run into some problems with your animals and there was no expert to assist you? Have you ever tried your Vet Doctor's phone number and all you could hear was a beep tone with no response? Perhaps, you don't have enough money to pay for the service of a veterinary doctor, and you want to save the life of your animal(s) at a particular period.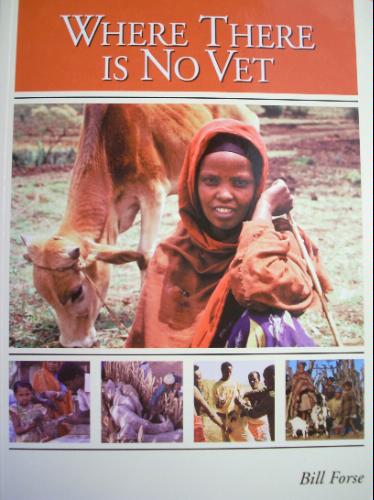 Well, I will like to share with you a very useful eBook that you wouldn't want to miss as a livestock farmer. This is an eBook guide that would save you a lot of money. In fact, you may not need a veterinarian as long as you have this book.
Some other reasons why you need to download "Where There is No Vet" by Bill Forse are:
As a livestock farmer, you need to know the first aids to give to any injured or sick animals.
Many farmers have lost a good number of their animals because they don't know the right thing to do when they encounter a problem with their animals.
To learn more about parasitism and diseases.
To know what to do before using any medicine or drug
To learn how to solve other livestock health problems
To learn how to treat livestock animals without spending a lot of money.
If your farm is located where this is no vet such as a remote village, rural settle or other unprivileged places, then you need this book etc.
Let me leave my own reasons and read the book's author description of the book:
"Where There is No Vet is more than just a book on first aid for animals. It aims to help people keep their animals healthy. It covers a wide range of topics that affect the health of livestock, from diarrhea to rinderpest, from helpful traditional remedies to the uses of modern medicines and vaccines. It includes advice on the care, feeding and handling of animals. By describing the signs of disease to look for, it helps readers to work out what is wrong with an animal and then tells them what to do about it. Special emphasis is placed on preventing and controlling diseases and problems. The book covers routine treatments, assisting births and dealing with emergencies and simple operations. Not only does it help readers realize what they can do for their own animals, it also helps them recognize which problems need assistance from experienced vets or skilled workers.
The book deals with cattle, buffaloes, goats, sheep, pigs, horses, donkeys and camels. It also describes some important problems of dogs, rabbits and poultry.
The book is essential for anyone who keeps animals and for people who help advise or teach others who keep animals:
The farmer who lives far from a vet. It explains in simple words and drawings what can be done to prevent, recognize, and treat many common sicknesses.

The teacher in a rural school. The book gives guidelines for teaching other people about animal health and will be useful in the teaching of agricultural science.

The NGO worker or agricultural extension worker who advises farmers on how to look after animals.

The vet assistant or other skilled worker who advises others on how to look after their animals. The book explains which medicines or treatments are most useful for specific sicknesses and warns against any which are useless or dangerous."
This is a book I would like to share with you for free. You can download "Where There is No Vet Ebook." If you think you need the hardcopy of this great book by Bill Forse, then click the following image.
To get the PDF format free, click the link below, click the link below.
DOWNLOAD WHERE THERE IS NO VET EBOOK