Preparing a feasibility/business plan is highly necessary for all kinds of business. Recently, a client of mine asked me if carrying out a feasibility study is necessary since people claim poultry-related businesses are profitable. I told him that he needs to know if his proposed business is feasible in the proposed locality irrespective of the claims of people about the business. That is to say, he needs to know if investing in such project is worthwhile or would be a monetary loss. So if you don't want to waste your hard-earned money on a livestock farm business project that won't return a good profit, then you should go ahead with a feasibility study. Many farmers and startups that ignored the importance of a feasibility survey have paid dearly for it.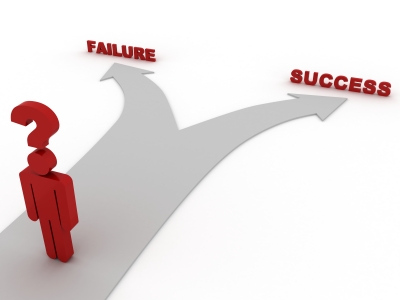 .
Read Mr Olayemi's story:
Mr Olayemi has passion for livestock agriculture. In 2014, He stumbled on one of my blog articles and decided to take action. He called me after reading that particular article and we spoke for about 50 minutes on the things he must do to be successful in pig farming. I told him to first carry out a feasibility study before embarking on the business and he said, "No problem". He called me in May, 2016 and narrated how the business failed.
Mr. Olayemi has 1 acre of land at Ikere Ekiti and he took the decision to establish a pig farm on the land for commercial pig production after our conversation. Unfortunately, he neglected the part of the feasibility study and he went ahead with the project. He thought the project will be successful since it is going to be the first pig farmer in that community. Alas! He was wrong. He has spent a lot of money on building the pens and perimeter fence, digging wells, installed water pipes and drinkers. After all these have been completed, he put up an advert for pig farm attendants. It later came to his mind that he has not planned how he would feed and market the pigs. He was busy with buildings and other facilities and forgot about feeding and marketing. The nearest feedmill was at Ado-Ekiti, and this means that he would be spending more on transportation of feed. The bombshell is that the most of the people living in that community and its suburbs don't even eat pork (meat of pig) and most of them don't want to have anything to do with pigs.
Now, imagine how Mr. Olayemi would feel after discovering that he can't earn enough profit from the pig farm considering the location. He would have averted the wastage or find a solution to the imminent problems or challenges before embarking on the farm project if he had carried out a feasibility study.
What many people don't know is that this study is one of the prerequisites to ascertain the success of a business even if it is financially viable. Other reasons why you need to carry out a feasibility study include:
Apart from showing if your proposed project is profitable or not, a feasibility study will help you convince other entrepreneurs, investors and lenders that the business is worthwhile. Additionally, you will be able to determine the liquidity and expected ROI of the business.
Through the help of a feasibility study, you will be able to know the SWOT (strengths, weaknesses, opportunities and threats) and other issues related to the business. When all these are known, it would be easy to make plans or decide on whether to go ahead with the business or not.
Another advantage of a feasibility study is that it makes it easy to know the type and value of resources required for the business venture such as human labor, machines and equipment.
Lastly, it will help you have an idea of the amount of capital you will need to run the business and it will also make it easy for you to prepare your business plan which can be used to secure loan in banks.
How to conduct an excellent feasibility study
The most vital things that you must be done when conducting a feasibility study include:
Economic Analysis
Market Analysis
Location and Ecological Analysis
Financial Analysis
1. Economic Analysis
It is very important to take considerate actions and plans that would help a proposed business to succeed. Conducting an economic analysis is part of the actions that must be taken. With economic analysis, you determine if the business is economically viable or feasible. Additionally, economic analysis is one of the strategies used by serious entrepreneurs to allocate and use the available resources effectively and optimally. When the economic analysis is effectively done, you won't find it difficult to maximize your scarce resources that are available to the business. You will also have the time to focus on other things important to the business if you have settled the aspect of economic analysis.
Sincerely, if the economic factors and the current economic situations are not recognized in a business feasibility study, then little or nothing has been done to ascertain the success of the business in that particular community, state or country. The following are some of the things that must be considered when carrying out economic analysis:
Fiscal and monetary policies of the government
Import and export rate
Foreign exchange rate
Inflation and tax rates including other levies and duties
Opportunity cost
I understand that economic analysis is not a too easy task for a novice or a professional economist, which is the major reason why some people avoid it. However, if you cannot afford the fee of an economist to handle this for you, you can contact a firm or another business that runs a similar business and get the information you need. This is far better than doing nothing.
2. Market Analysis
After economic analysis, you need to analyze the market for the business. What market analysis will tell you is if the proposed business has a ready market or if consumers/customers are available for your farm produce. This simply means that with market analysis, you will be able to determine the size, demography and state of the market. Additionally, you will be able to determine the current market competition and who your competitors are.
3. Location and Ecological Analysis
Location is very important when it comes to business feasibility study. You must choose the best location for your business. If the location or environment you intend to choose is not favorable for your proposed livestock farm, then it is not advisable to establish your livestock farm in such location. You must find out if the location is near to the market/consumers, human labour, production materials and availability of land as well as social facilities and infrastructure. Please don't make the mistake of establishing a livestock farm in a residential location. This is because, as your farm begins to expand in the future, you may be faced with the challenge of environmental pollution or unfavorable environmental law. You should also find out the number of livestock farms in that particular location to determine the level of competition.
Since attention has been paid to issues relating to a human environment such as pollution, it is important to do an ecological analysis for your farm project. Try and figure out what harm will the establishment of the livestock farm cause to the environment (noise pollution, air pollution, water pollution, land pollution, disease etc.) and what are the measure to prevent to reduce these damages or harm to an acceptable limit.
4. Financial Analysis
Carrying out a financial analysis helps in ascertaining whether the proposed livestock farm project will be financially feasible. That is to say, will the project be capable of returning the capital invested and convince investors or the bank to fund your farm project. You should look into the following when embarking on the financial appraisal of the project:
Break-even point
Cash flow of the project
Cost of capital
Investment payout and cost of project
Investment worthwhileness judged in terms of a variety of standards of merit
Level of risk
Means of financing
Projected financial position
Projected profitability
Financial analysis is highly important. You have done little or nothing if it has not been done or included in your feasibility report. Furthermore, your financial data and analysis must be accurate and clearly analyzed. Without these, it will be hard to convince any investors or banks to offer you any financial support, since this is the section that interests them the most. They want to know the Internal Rate of Return (IRR), Return on Investment (ROI) and Payback period.
Closing remark
Carrying out a feasibility study for an agribusiness is not a too easy task. So it is recommended to hire a professional and experienced consultant to do it for you. Nevertheless, if you are up to the task, then go ahead with it and prepare a comprehensive report; but make sure it is reviewed by an expert. When your feasibility study and report are done appropriately, then you will be able to complete your business plan quickly.
If you want me to review your feasibility report or you want me to prepare one for your proposed business, contact me HERE